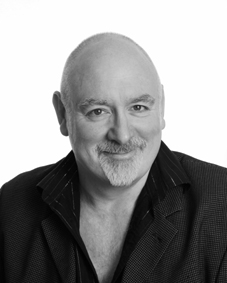 Guy Masterson is an Olivier Award winning producer, actor, director and writer. An entertainer for over 30 years, he has worked on over 150 shows. He is one of the most highly awarded independent presenters at the Edinburgh Fringe Festival over 25 consecutive seasons. As a theatre director, he is responsible for several of its biggest ever hits. As an actor, he is globally renowned for his solo performances. He is also a succesful director of corporate events, a playwright, dramaturg and acting/voice/corporate coach. (see Biography for further details)
Guy Masterson obtained a joint honours degree in Chemistry and Biochemistry from the University of Wales (graduating Magna Cum Laude) before training as a performer at both UCLA and LAMDA. Over a 33 year profressional career, he has studied and implemented many theatrical doctrinse. A veteran of 11 solo shows and the director of 29, he has also owned and run several diverse companies in General Contracting, Dot-Coms and several entertainment operations including Theatre Tours International Ltd and The Centre for International Theatre, Adelaide, Australia.
As a producer, he has 'fixed' many scripts, and made them ready for production. His particular aria of expertise is Monologue structure and dramaturgy, but these skills also extend to multicharacter plays.
Masterson offers Dramaturgy, Editing and Script reading services.